Royat – January 19, 2022 – Forestry France, the number one independent forestry expert and asset manager in France, announced today that it has raised €2 million from Everwood, a specialist in the forestry and wood industry and a member of Transition Evergreen, the leading listed investment fund in France dedicated to the ecological transition and the reduction of the carbon footprint. With this investment, Forestry France aims to play a leading role in the development of a sustainable forestry sector.
For Everwood, this merger with a key player in forestry expertise and asset management strengthens its positioning in forestry engineering and boosts its efforts to become a key player in the European forestry sector.  
The company, founded in 1902, is a century-old family business and is now led by Sylvestre Coudert.
Forestry France is a leading independent company in France, specialising in the management of forestry assets. With 56 employees, including 12 forestry experts, the company works alongside private and institutional forest owners in the valuation of their forests (market value, heritage value, carbon value, biodiversity, landscape, etc.); the company also focuses on the acquisition, transfer or sale of forestry assets. Additionally, Forestry France manages and promotes the multifunctionality of forests and rural areas throughout France. Its teams promote sustainable management methods that enable owners to protect themselves against the risks of climate change by adopting a mitigation strategy. Forestry France also has a scientific committee and a strong territorial network with six agencies and a dozen offices in France.
The company is a leader in France regarding issues related to urban trees, the safety of large forestry projects, land-use planning decisions and climate hazards.
A consolidation of equity capital in line with the ambitions of the forestry and wood industry
As a key player in a fast-growing market, Forestry France wanted to strengthen its equity capital and join forces with a long-term partner specialising in the forestry-wood industry to support its growth and seize the opportunities of this rapidly changing sector. It's in this context that it approached Everwood and raised €2M.
"We wanted to get closer to a player who shares our long-term vision. There is a real alignment of our values and our mutual interests, as well as a great deal of consistency in terms of our areas of expertise. It is therefore quite natural that we wanted to take the next step alongside Everwood, which will also help us on a daily basis in the structuring and development of our activities as well as external growth." Sylvestre Coudert, President of Forestry Club de France.
Excellent collaboration with a key player in the industry
As well as the additional resources and investment capacity available to the company in the short term, Forestry France will now be able to rely on Everwood to develop new services for its customers and expand its scope of operations.
Founded in 2013 and with 60 employees, Everwood is an integrated player in the forestry and wood industry, structured around four business areas: forestry asset ownership, forestry engineering, land use planning and e-commerce. Everwood uses its operational expertise to provide complementary and synergetic coherence between these different entities.
This association with a key player in forestry expertise and asset management presents a real opportunity for Everwood to strengthen its presence in forestry engineering. Thanks to this partnership, Everwood also wishes to accelerate its development strategy which will further contribute to the effective restructuring of the forestry and wood industry.
"Our acquisition of a stake in Forestry gives us access to new skills and enables us to expand our operations, thereby securing our position as a global player in the forestry and wood industry. Forestry France is also in an ideal position to extend its operations abroad by implementing an internationalisation strategy to support its major institutional clients, who are increasingly abroad. This internationalisation strategy will be further facilitated by the links with F&W, Forestry France's American partner and associate." Charles Flipo, Chairman of Everwood and now a member of the company's board of directors.
Becoming a european leader in forest asset management
Forestry France prepared for its international expansion in 2014 by welcoming F&W to its capital, the second largest forestry asset management firm in the United States, and already present in the United Kingdom and South America.
Forestry France has developed methods and tools at the forefront of innovation, and can already rely on its partners to help accompany large international groups with their various issues regarding the timber industry. Forestry France operates in Central America, South America,  Africa and Europe.
Forestry France's fundraising comes primarily from Everwood, F&W (adding to an already existing investment), as well as the investment of capital from six experts and employees of Forestry France within the regulated framework of the National Council of Agricultural and Forestry Land Expertise.
This is a key step in this international strategy. It will enable the three partners to duplicate Forestry France's model abroad in order to establish themselves in high-potential forest areas where the company is not currently active. By 2025, Forestry France intends to become a European leader in forestry expertise and asset management.
Driven by the desire to be part of this internationalisation strategy, the three companies have already signed a pre-agreement for the creation of a new entity to develop the business in Europe.
Above: From left to right, Sylvestre Coudert CEO of Forestry Club de France, Marshall D. Thomas, President of F&W Forestry Services, and Charles Flipo President of Everwood.
About Forestry France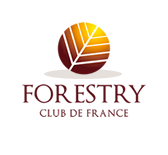 Forestry Club de France is the leading independent expert in forestry asset management in France. The group employs around fifty people and has a strong territorial network with a dozen offices in France. Forestry Club de France is a century-old family business, created in 1902, and all of its subsidiaries have been managing forest properties for 4 to 5 generations. Forestry has its own training centre: Le Centre de l'Arbre.
To find out more, click here: https://www.forestryclubdefrance.com/ – https://lecentredelarbre.com/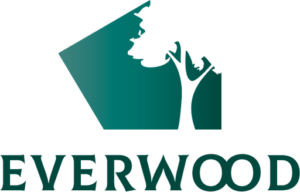 About Everwood 
Created in 2013 and renamed in 2021 with the arrival of a new management team and with 60 employees, Everwood is positioned as an integrated player with the desire to actively contribute to the development of this sector where France is lagging behind its neighbours. Everwood is currently structured around 4 business areas: forestry asset ownership, forestry engineering, land management and e-commerce. The company intends to focus its strategy on adapting practices to the challenges of climate change.
Read more about the company: https://www.everwood.fr/  
About F&W Forestry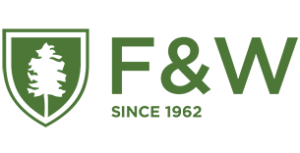 F&W Forestry is an international forest management and consultancy company with over 50 years of experience. F&W is the second largest forestry asset management firm in the United States. The company also has a presence in the UK through Fontains Forestry and in South America.
Read more about F&W: https://fwforestry.net/ 
Press contacts
Agence EDIFICE
Samuel Beaupain | samuel@edifice-communication.com | +33 (0)6 88 48 48 02