The 1st national conference dedicated to voluntary carbon offsetting by companies in France
On Wednesday 23 June 2021, for the first time in France, Neutrality, the National Conference for Voluntary Carbon Offsetting, organised by Orygeen and Everwood, will take place live.
Dedicated to companies wishing to participate in the carbon neutrality of the planet as well as to leaders of biological sequestration projects in the forestry, wood and agriculture sectors, this conference aims to provide the tools and information necessary to achieve voluntary carbon offsetting and to encourage companies to act now for tomorrow!
Carbon neutrality, a global challenge!
Faced with the global challenge of combating climate change, the most ambitious countries have set themselves a goal of carbon neutrality by 2050.
Now acting as a key component of this initiative, companies must now become fully involved in order to contribute to the neutrality of the planet. In the spirit of "reduce, replace, offset", the first two steps are to reduce the energy consumption of their production operations and to switch to renewable energy.
Supporting companies in setting up offset projects in the forestry and agricultural sectors is therefore essential to the success of the ecological transition.
A conference to understand and act upon
To enable companies to understand the subject of voluntary carbon offsetting and to encourage them to make a long-term commitment to a collective neutrality approach, Orygeen and Everwood are launching Neutrality, the first National Carbon Offsetting Conference. This conference, which will be held on 23 June 2021, will be unique in France and on a national scale. It will be sponsored by the French Ministry of Agriculture, Food and Forestry and the event will bring together willing companies and players in the forestry, wood and agriculture sectors.
The itinery
During the morning, organised in plenary sessions, many topics will be discussed, from the challenges of carbon neutrality to the co-benefits and the diversity of biological sequestration projects. All of the elements of understanding and important information will be provided during the discussions and meetings which will act to bring together committed companies, scientists and recognised experts.
The afternoon will be dedicated to more technical workshops during which agroforestry project leaders and companies wishing to offset their emissions will be able to discuss sequestration projects corresponding to their needs, and their adaptation to market constraints.
Key timings:
9:00 am: Official opening by the Ministry of Agriculture, Food and Forestry
9:30 am: Muriel Barnéoud from La Poste Group, on "The challenges of carbon neutrality"
10 a.m.: Côme Perpere from Microsoft France, on "International assessment of carbon offsetting: what are the innovations in biological sequestration?"
10:30 a.m.: Hélène Valade, from LVMH, on "The fundamentals of carbon offsetting and biological sequestration"
12:15 pm: Valérie Martin from ADEME, on "Communicating about carbon offsetting"
Prestigious speakers and partners:
Numerous speakers will lead discussions and workshops: Meriem Fournier, President of the INRAE Nancy Grand Est Centre, Jean-Guénolé Cornet, President of Néosylva, Laurent Piermont, President of the Scientific Council of Groupama Forêt Assurances and Printemps des Terres, Sylvestre Coudert, President of the Forestry Club de France, Fabrice Bonnifet, Director of Sustainable Development and Quality of the Bouygues Group, and many others.
Among our partners we are pleased to have the Collège des Directeurs du Développement Durable, the FNSEA, the 4p1000 initiative, Gold Standard, the CNPF and the ONF, as well as the Info Compensation Carbone platform, managed by Geres.
Neutrality, wednesday 23 june 2021
See you live on Wednesday 23 June 2021, to discuss, move forward and act together!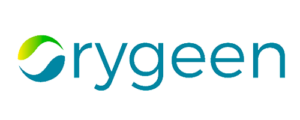 About Orygeen
Orygeen, a specialist in the fight against climate change, was born out of a desire to participate in the collective energy transition effort while increasing the competitiveness of economic players. Orygeen helps companies to achieve their carbon neutrality ambitions while achieving their objectives, in particular by supporting them in the formulation, implementation and financing of the various stages of their energy transformation. More than 200 companies in France and Europe have already entrusted Orygeen with their energy transition projects.
For more information, visit: https://www.orygeen.eu/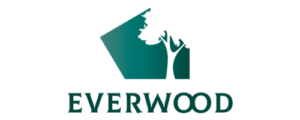 About Everwood
Everwood is a specialist in the forestry and wood industry and carbon offsetting, and is positioned as an integrated player with the desire to actively contribute to the development of the forestry and wood industry. Everwood employs 60 people and is structured around four activities: holding forestry assets, forestry engineering, wood harvesting and wood energy e-commerce.
For more information, visit: https://www.everwood.fr/